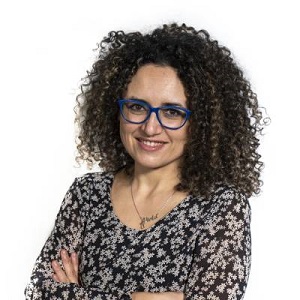 Aree di ricerca:
Patents
,
Open innovation licensing
,
Intellectual property
,
Innovation, Knowledge Management and R&D
Curriculum
She is Associate Professor of Management of Innovation. She teaches Innovation Management, Open Innovation & IP Management, Economics of Strategy (Master, Executive and Custom Program) at Luiss Business School and Economics of Business (Undergraduate) at the Department of Business and Management at Luiss. 
She is the Academic Coordinator of all the MBA Programs of Luiss Business School. For the same institution, she also acts as the Director of the Flex course in Venture Capital Dynamics and Startup Engagement in collaboration with LVenture Group and as the Director of the Executive Master in Open Innovation and Intellectual Property, in cooperation with the University of Turin and sponsored by MISE-UIBM. She is PhD Faculty Member of the LUISS PhD Program in Management from 2013. 
She got the Certification of Innovation Manager by MISE (Italian ministry of Economic Development) in November 2019 and she acts as Senior Advisor of Startups-Corporte co-creation projects within the Open Italy program launched by the ELIS Consortium. 
Currently, she is a senior member of several research projects, both nationally and internationally (such as ENGAGE.EU, EINST4INE-European Training Network within the Erasmus Plus and Horizon 2020 programs), also in collaboration with various corporates (i.e., LEONARDO, ENEL) and national bodies (i.e. UIBM, Italian Patent and Trademark Office). 
Her research focuses on the strategic management and policy of/for Intellectual Property rights, on patent and trademark licensing and, in general, on Open Innovation practices. She published on these topics in leading international journals, such as Strategic Management Journal, Organization Science, R&D Management Journal and Industrial and Corporate Change. She has received awards/honors for her research in the field of innovation management.