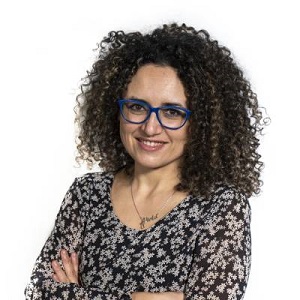 Associato
Aree di ricerca: Innovation, Knowledge Management and R&D, Intellectual property, Open innovation licensing, Patents
Dipartimento di Impresa e Management
Curriculum
Maria Isabella Leone is currently Assistant Professor in of Management of Innovation at the Department of Business and Management of Luiss Guido Carli University in Rome.
Other appointment
From January 2008, she has been the executive coordinator of the Ph.D. program in Management, thought in English, held at Luiss and directed by Full Professor Andrea Prencipe.
Teaching experience
She was Assistant Professor in Economics & Business and Economics and Management of Innovation at LUMSA, in Rome, from October 2009 till May 2012.
She also have worked as lecturer on "IP Valuation in licensing agreements" within the Executive Master in Management of Intellectual Property at Alma Graduate School, University of Bologna; within the Advanced Course on "University Licensing: biotech and software patents valuation" organized by the Network for University research valorisation (NETVAL); within the advanced course for TTO's personnel organized by ARTI PUGLIA (Regional Agency for Technology & Innovation); and for ad hoc seminars for private and public TTOs.
Research experience
She is currently member of the PRIN (Progetto di Ricerca di Interesse Nazionale) Project on "Market and non – market mechanisms for the exchange and diffusion of innovation: when do they work, when they do not work, and why should we care", whose Luiss coordinator is Prof. Raffaele Oriani (Prof. Alfonso Gambardella is the national coordinator). She is leading the WP 1.4. on " Licensing as a source of technological learning" and WP 2.1. on " Financial instruments for technology transfer".
Since 2010 she has been a scientific member of the Danish Research Project on "Open Innovation Search" (subproject "Technological search and in-licensing") coordinated by Copenhagen Business School, financed by the Danish Social Science Research Council.
From 2007 to 2009 she worked as a researcher of the European Project on the "The Economic Valuation of Patents", coordinated by University of Bologna, financed by the European Investment Bank, under the EIBURS project – University of Research Sponsorship Programme. From 2005 to 2006 she participated as junior researcher to the European Project on "Egovernment Economics Project (Egep)" under the European Commission's Modinis programme.
She is also ad hoc referee for Strategic Management Journal, SMS Best Conference PhD paper Award, Journal of Management Studies; Research Policy, European Management Review, Journal of Small Business Management, Industry & Innovation, Creativity and Innovation Management, Technovation.
Education
She got her PhD in Management from University of Bologna in June 2008. Her doctoral dissertation was on "Technology Acquisition through Patent Licensing: Implications for Firm's Strategy".
She earned a laurea cum laude in Economics and Business from Luiss Guido Carli University in 2004 (Dissertation awarded a special honour).