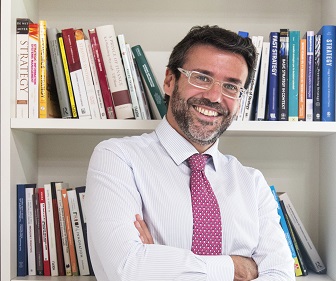 Direttore Luiss Business School
Note biografiche
Nato a Roma il 7 Agosto 1971.
PhD in Management
Professore di Economia e gestione delle imprese e Strategia d'impresa
Direttore Luiss Business School
Aree di ricerca: Corporate Strategy, Creative Industries and Culture, Innovation policy
Dipartimento di Impresa e Management
Curriculum
Dean Luiss Business School and Director of the Luiss Business School Business Transformation – ReBooT Research Center.
Professor of Management and Corporate Strategy. He teaches classes at the Master of Sciences, at the MBA, at the PhD in Management and to many executive courses and master programs. Former Director of the Master in Business Administration of the Luiss Business School and Director of the PhD in Management of Luiss University.
Prof. Boccardelli is Chairman of the Lars Magnus Ericsson Foundation Scientific Committee. He is a member of the EFMD Women on Business School research group, studying the role and advancement of women in European business schools, and he is in the L.COM Board of Director, and in the Luiss EnLabs Advisory Board.
He has been appointed member of the International Advisory Board of the University of Amsterdam International Business School and Expert of International Standing of the Australian Research Council.
During his tenure as Dean, Luiss Business School achieves the EQUIS accreditation and is going through AACSB. Furthermore, the School is now responsible for the Italian Chapter of PRME (Principles of Responsible Management Education).
Renowned speaker at International Conferences (Strategic Management Society, Academy of Management, Continuous Innovation Network), he got the Best Reviewer Award from the Technology and Innovation Management Division of the Academy of Management and the Distinguished Paper Award of the Business Policy and Strategy Division of the Academy of Management.
Paolo Boccardelli is moreover the author of many scholarly publications in the field of strategic management, creative industries and business model innovation and wrote the heading "Creative Industries" of the Palgrave Dictionary on Strategic Management.